Towards Environmental Quality Improvement ——ICWMT10 Was Held in Mianyang China
The 10th International Conference on Waste Management and Technology (ICWMT10) was successfully held in Mianyang, Sichuan Province, China, from 28th to 30th on October, 2015. The theme of the conference is "Towards Environmental Quality Improvement". ICWMT10 gathered more than 500 participants from governments, universities, research institutions and enterprises from 26 countries and regions.
The conference was hosted by Tsinghua University, Center of Solid Waste and Chemical Management Technology, Ministry of Environmental Protection (MEP) of China, Southwest University of Science and Technology, United Nations Environment Programme, Stockholm Convention Regional Centre for Capacity-building and the Transfer of Technology in Asia and the Pacific, organized by Basel Convention Regional Centre for Asia and the Pacific, Key Laboratory of Solid Waste Treatment and Resource Recycle (SWUST), Ministry of Education, The Society of Solid Waste of Chinese Society for Environmental Science, Chinese Research Academy of Environmental Sciences, Research Institute of Solid Waste Management, supported by government of 6 countries including Ministry of Environmental Protection of China, Ministry of Environment, Cambodia, Ministry of Climate Change, Govt. of Pakistan, Ministry of Environment, Green Development and Tourism, Mongolia, Ministry of Mahaweli Development and Environment, Ministry of Natural Resources and Environment.
Mr. Jinhui Li, Executive Director, Basel Convention Regional Centre for Asia and the Pacific, Professor, School of Environment, Tsinghua University and Mr. Shunichi Honda, Programme Officer, International Environmental Technology Centre, United Nations Environment Programme, co-chaired the opening remarks session. Mr. Jiang Ling, Director General, Solid Waste and Chemicals Management Center, MEP, Mr. Xuehong Yang, Deputy Director General, Sichuan Environmental Protection Bureau, Mr. Shiyuan Yang, Vice Dean, Southwest University of Science and Technology, Mr. Paul Hans Brunner, Vice Chairman, Steering Committee of ICWMT, and Mr. Rainer Stegmann, Former Chairman, International Waste Working Group (IWWG), Professor, Hamburg University of Technology gave opening remarks. Mr. Rolph Payet, Executive Secretary, Secretariat of the Basel, Rotterdam and Stockholm Conventions, Ms. Jialing Zhang, Division Chief, Solid Waste Management Division, Department of Pollution Prevention and Control, MEP of China, Mr. Kaihua Xu, Chairman, GEM Co., Ltd., Director, National Electronic Waste Recycling Engineering Research Center gave keynote address. More than 30 experts including Mr. Agamuthu Pariatamby FASc, Chief Editor, Waste management and Research, Professor, University of Malaya, Mr. Shinichi Sakai, Chief Editor, Japan Society of Material Cycles and Waste Management; Professor, Kyoto University, Ms. Anupam Khajuria, Researcher, United Nations Centre for Regional Development in Programme, Mr. Peng Wu, Program Manager, United Nations Development Program, Ms. Wenchao Zang, Vice Chief Engineer, Solid Waste and Chemicals Management Center, MEP, Ms. Karin Rumar, Inspector, Swedish Chemicals Agency gave excellent plenary presentations on the issue of Solid Waste Life Cycle Management, Biomass, Municipal Solid Waste, E-waste, Hazardous Waste, Contaminated Site, Chemicals, etc.
ICWMT10 received 159 papers focusing on the management and treatment technologies of solid waste, such as hazardous waste, e-waste, bio-mass, industrial waste, contaminated sites and chemical et al. Among which, 16 papers were selected as excellent papers by the Conference Steering Committee. During the conference, 30 reports were made in the plenary session, and 38 reports were addressed in Branch Sessions. There are 6 workshops including Regional workshop on Chemicals, Sludge management and utilization workshop, Environmental management from the perspective of 3R(Environmental of Management Professional Committee, Society of Management Sciences of China), Workshop on E-waste policy and collection, EU-China workshop on waste fluorescent lamps management policy, treatment technology and facility, and 2015 interim progress meeting of BCRC China's Development Fund.
On the conference, a activity, "Implementation Progress of Programme on Establishing Public and Private Partnership for Metal Recycling in Asia and the Pacific Region" was organized which was initiated by Basel Convention Regional Centre for Asia and the Pacific and GEM Co., Ltd. A Signing Ceremony for Basel Convention Regional Centre for Asia and the Pacific and Suez Strategic Cooperation MoU was also held during the conference.
ICWMT was held since 2005, adhering to the objective of building free academic exchange platform, and dedicating to the global research on solid waste management and disposal technology among experts, scholars and enterpriser. It is a platform of elaborating scientific concept, displaying advanced experience, and contriving possible solutions. After 10 years' effort, ICWMT is recognized more widely in the field of solid waste and also plays an increasingly important role in academic information exchanges.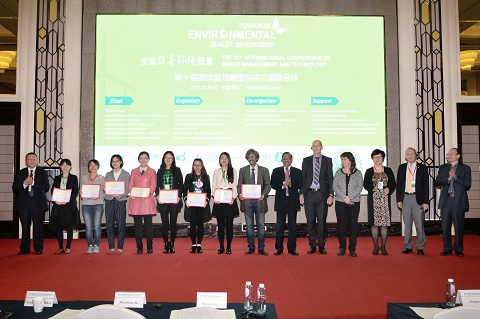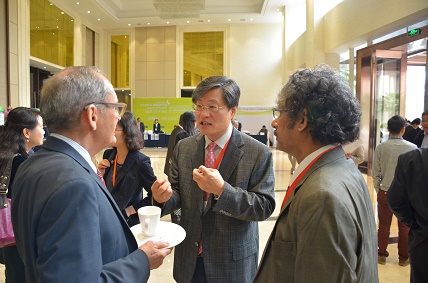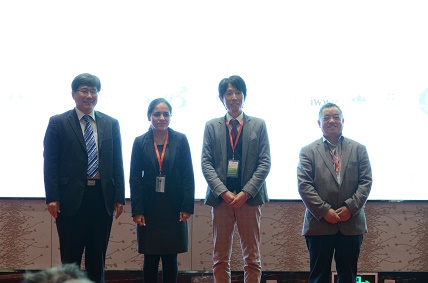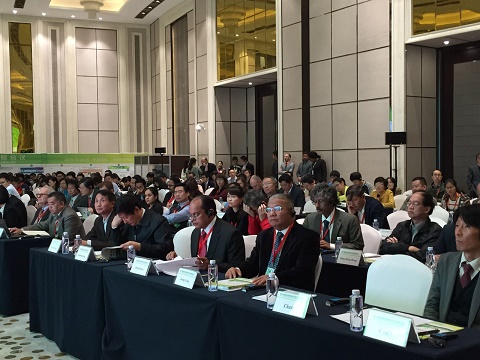 Agenda-ICWMT10(October 28)-1027.pdf


Agenda-ICWMT10 (October 29)-1027.pdf